FARMHOUSE EXTERIOR
The location of the Agriturismo Viticcio dei Ronchi - Verona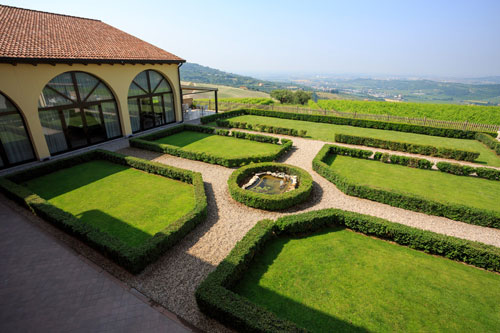 The Italian garden of Viticcio dei Ronchi
If you wish to have the pleasure of immersing yourself in nature with its colors and wonders, away from stress of daily life, but at the same time only a few kilometers from the center of Verona, the Agriturismo Viticcio dei Ronchi can give you this opportunity.
Our location on a hilltop at 350 meters above sea level allows us to admire Verona and all of the Padan Plain from above, and on clear days with crisp air to be able to see even the Apennines, 300 km away in central Italy.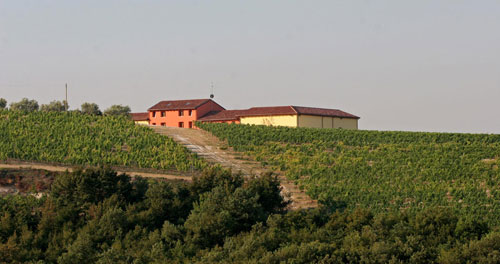 Instead, our immediate surroundings are full of green. Our vineyards embrace the entire farmhouse and the hills are our background. While the Monte Baldo protects us from the northwest, from the north we are cooled by the air of the splendid Lessinia Mountains, immensely important even if still little known, and of which I will never stop to propose to you in our itineraries for discovering the beauty of our region.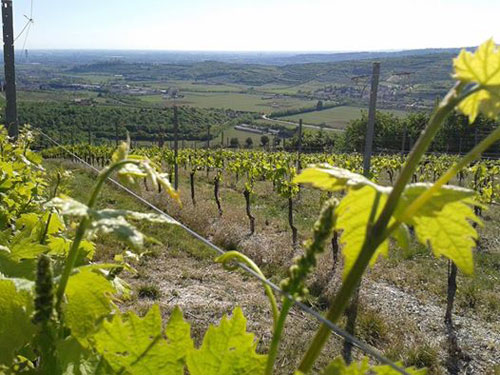 It's true, we are not in the city center, we don't have a famous bar below our house, and the nearest shopping mall is 10 km away. This allows you not to miss the chance to experience the small "old style" grocery shops of Mizzole, the town of our farmhouse, and Marcellise, a small village among the vineyards.
And we don't even have a swimming pool to spoil the surroundings, because here there is always a light, refreshing breeze.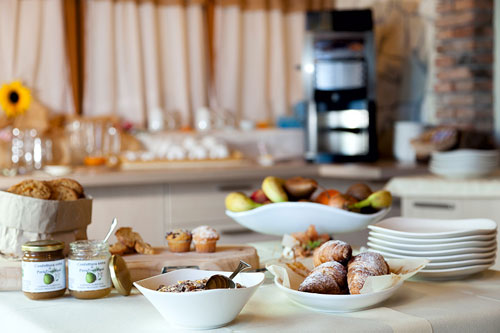 At my breakfasts, you won't find eggs and bacon, but genuine products
chosen with love, personally by me, for you
Maybe a thunderstorm could make the electricity go out…have you ever had the thrill to remain without it until Andrea and Elena do their best to restore it?
With no speeding cars to disturb your rest, you can enjoy the precious, nocturnal silence.
And what about the little, hilly road, nevertheless paved, which brings you here to us; yes, it may be a little narrow, but this is the road which leads to heaven. This is what my guests say when they arrive to shake my hand for the "Welcome to Viticcio dei Ronchi Relais".
Before your eyes, as you are seated under our verandas, you will be given the immense joy of the many colors of life, and not the gray of smog and the stress of city life: the green of the olive trees and the vineyards, the thousand colors of the sunset, the yellow and white which at dusk slowly appear in the surrounding towns, the shining silver of the stars against the background of the dark blue sky….

If you want to discover all of this, as well as more about me, Elena, and my husband Andrea, who lovingly cures his vineyards with passion, come and see us. It will then be up to you to decide if this truly is a paradise.